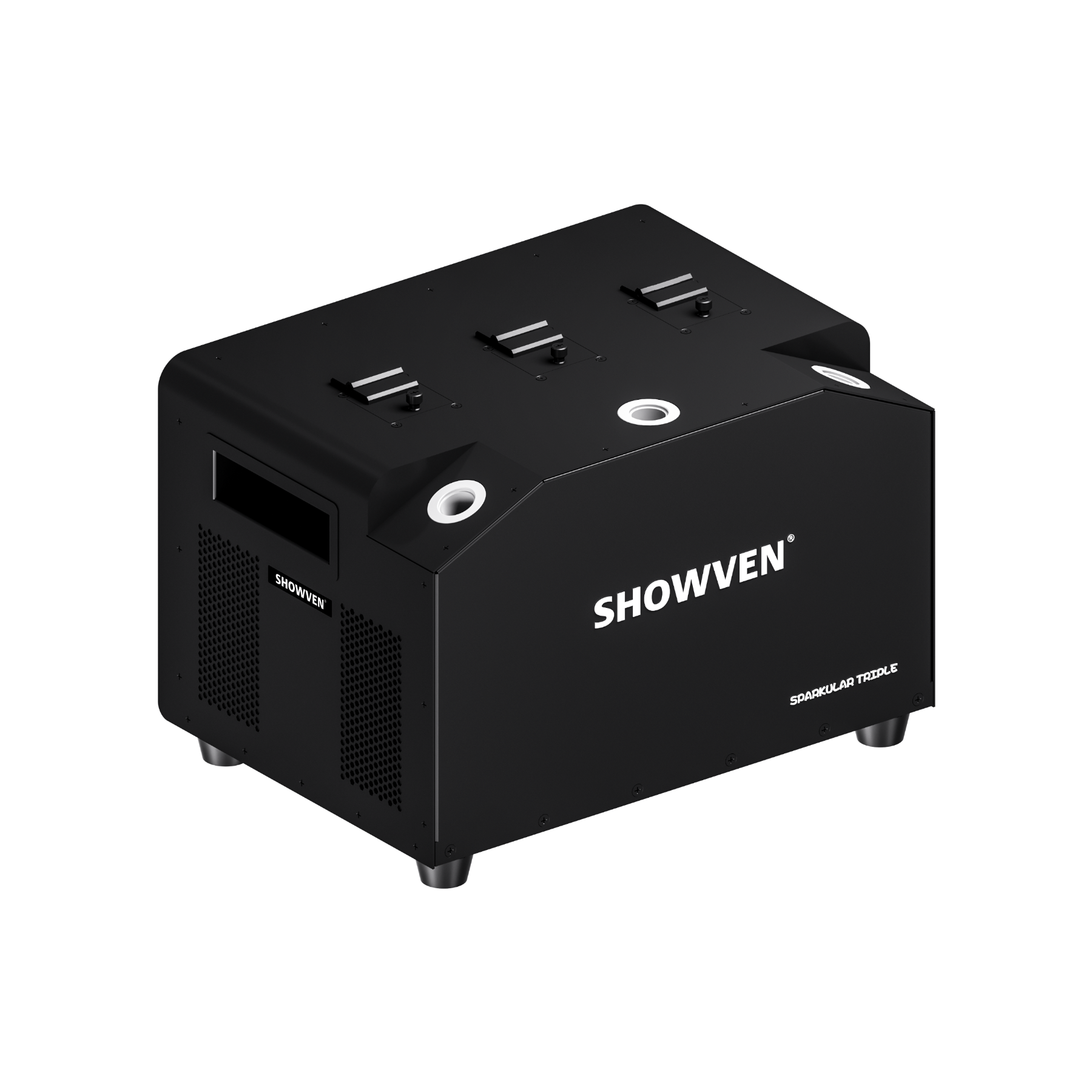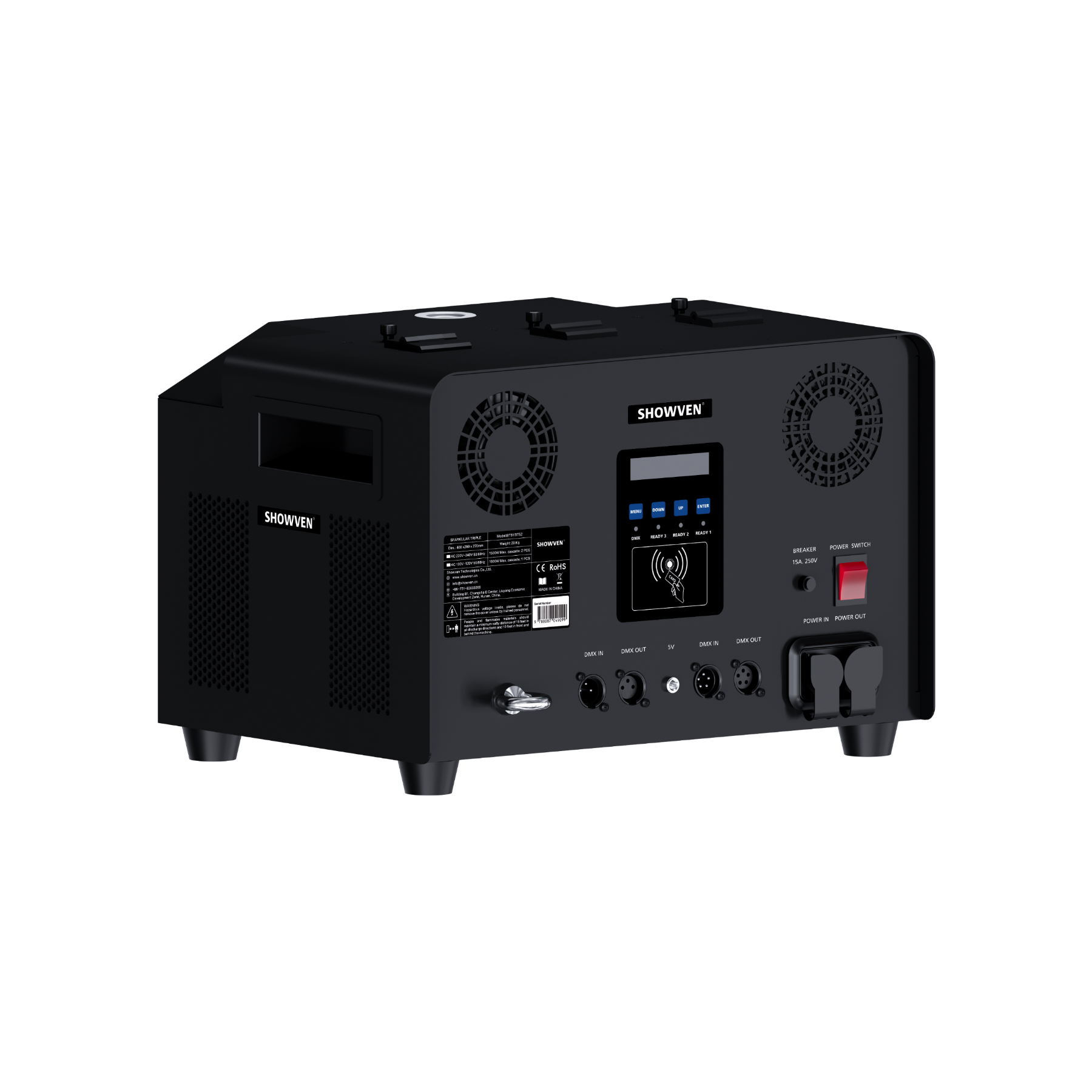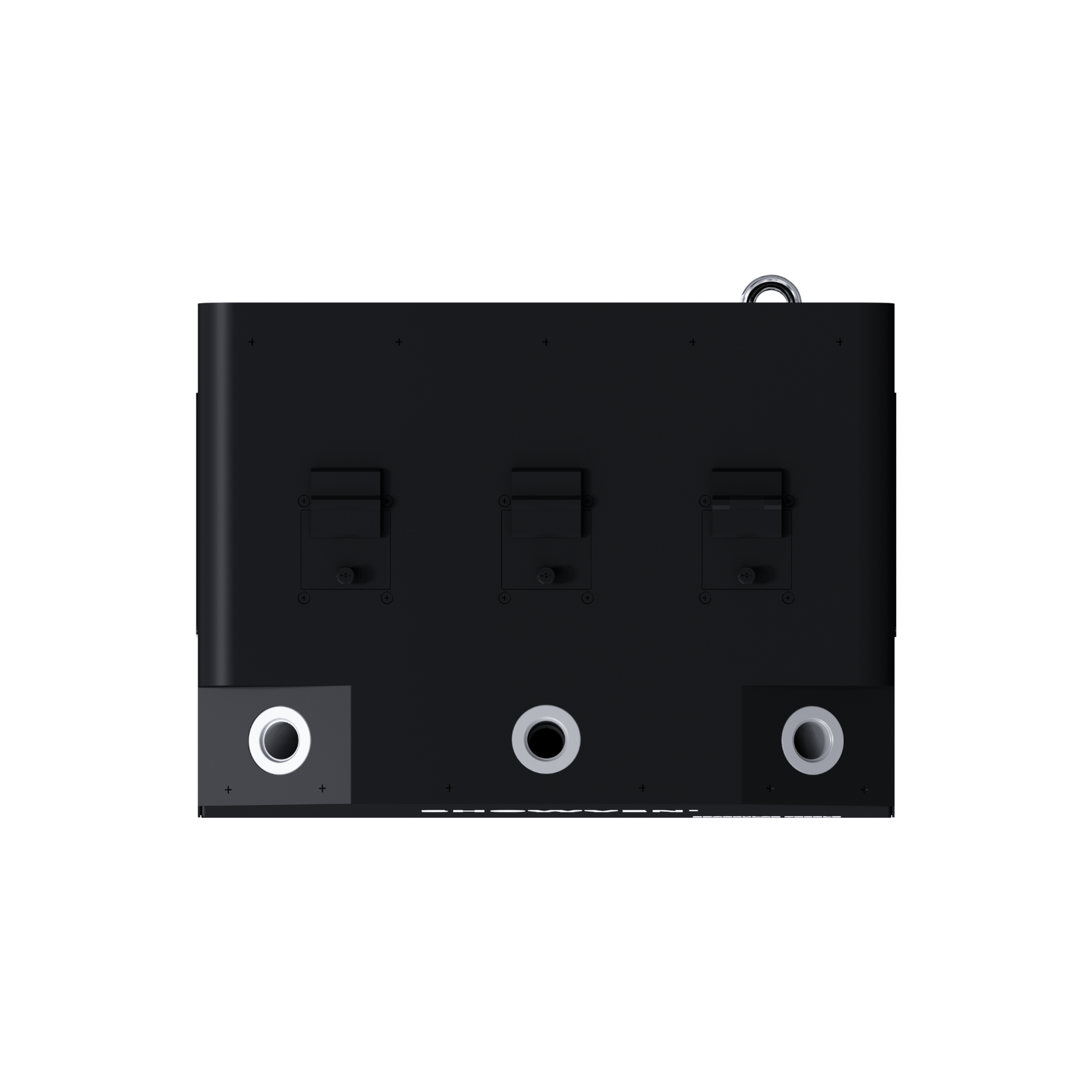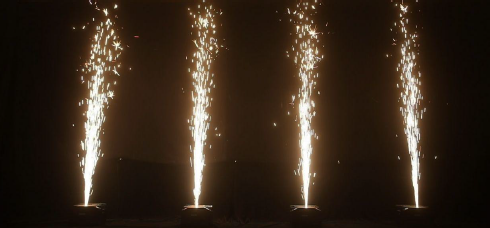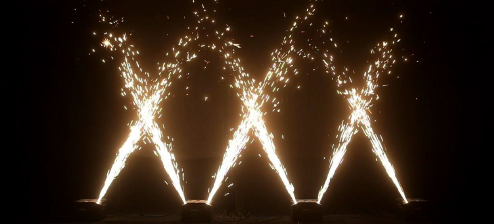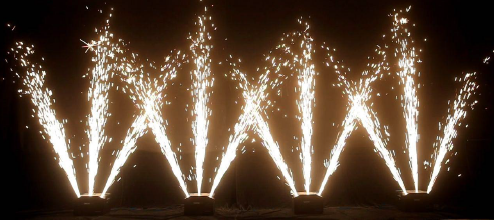 Sparkular Triple
Sparkular Triple is a three-way spark fountain with one vertical and two angled nozzles, perfect for indoor and outdoor events. Each nozzle can be controlled independently, and the high-speed motors provide adjustable spark fountain heights of 2 to 5 meters. With its stable and reliable performance, Sparkular Triple is the perfect special effects machine for weddings, festivals, parties, clubs, and stages.
- 3-directional effect SPARKULAR machine
- Adjustable duration and fountain height of 2m to 5m
- Triple heads, multi effects
- Separate control of each nozzle
- Neutrik® PowerCON TRUE1 in/out
- DMX controllable
- RDMX function with SHOWVEN original host controller

*For safety use, please don't touch sparks with hands or other flammable objects.
Product Specifications:
- Effect height: HC8200 LARGE (2~5m) | Height adjustable | HC8200 MEDIUM (2~4m) Height adjustable
- Effect direction: Straight up and 25° for both side
- Hopper capacity:
- HC8200 consumption rate: 17g/Min*3
- Control: DMX
- Interface: Neutrik PowerCON TRUE1 IN/OUT, Neutrik 3-pin & 5-pin DMX IN/OUT
- Input: 220V 50/60Hz
- Work power: 1500W
- Casing Material: Stainless steel

Product Dimensions:
- Dimensions: 400×290×270mm
- Net Weight: 20Kg