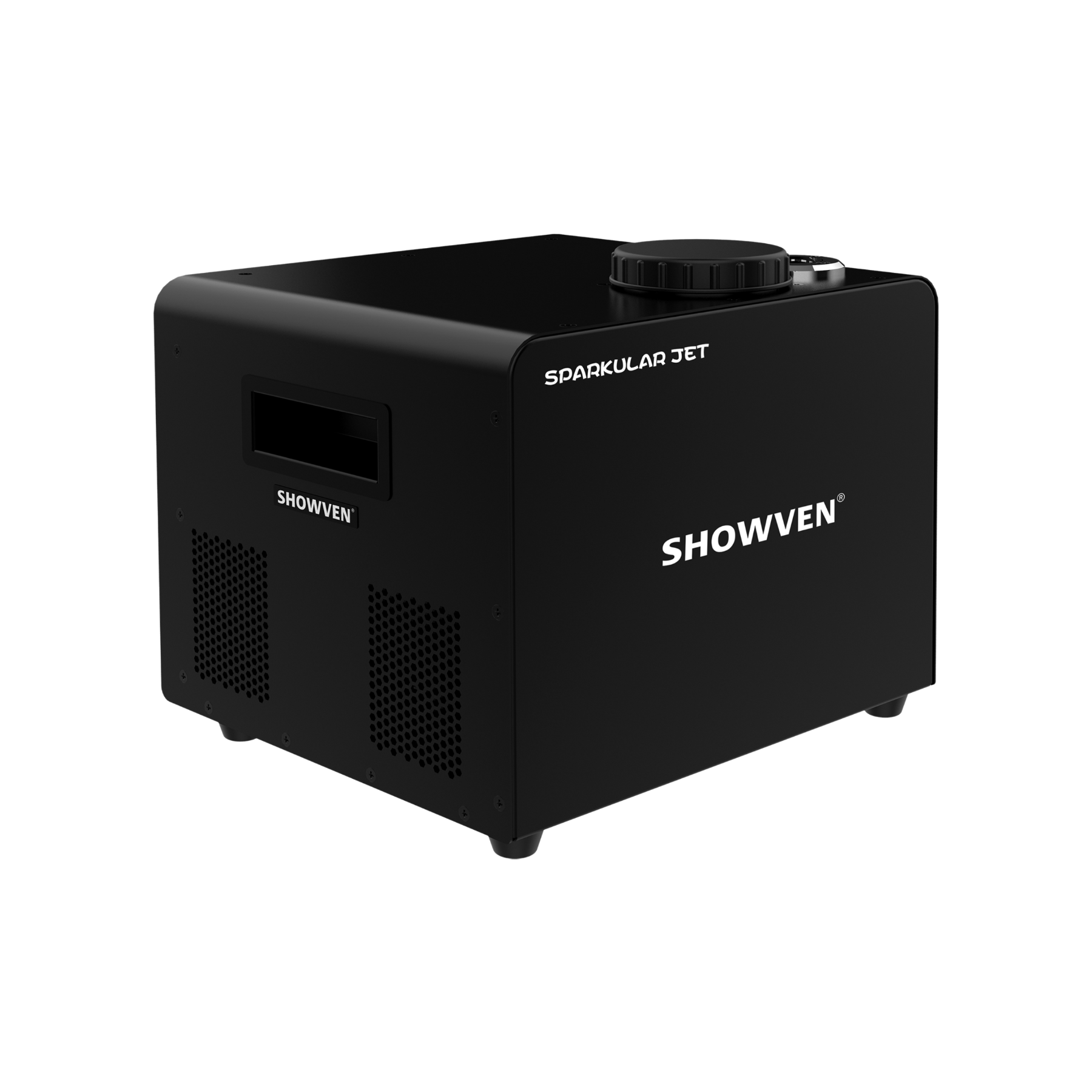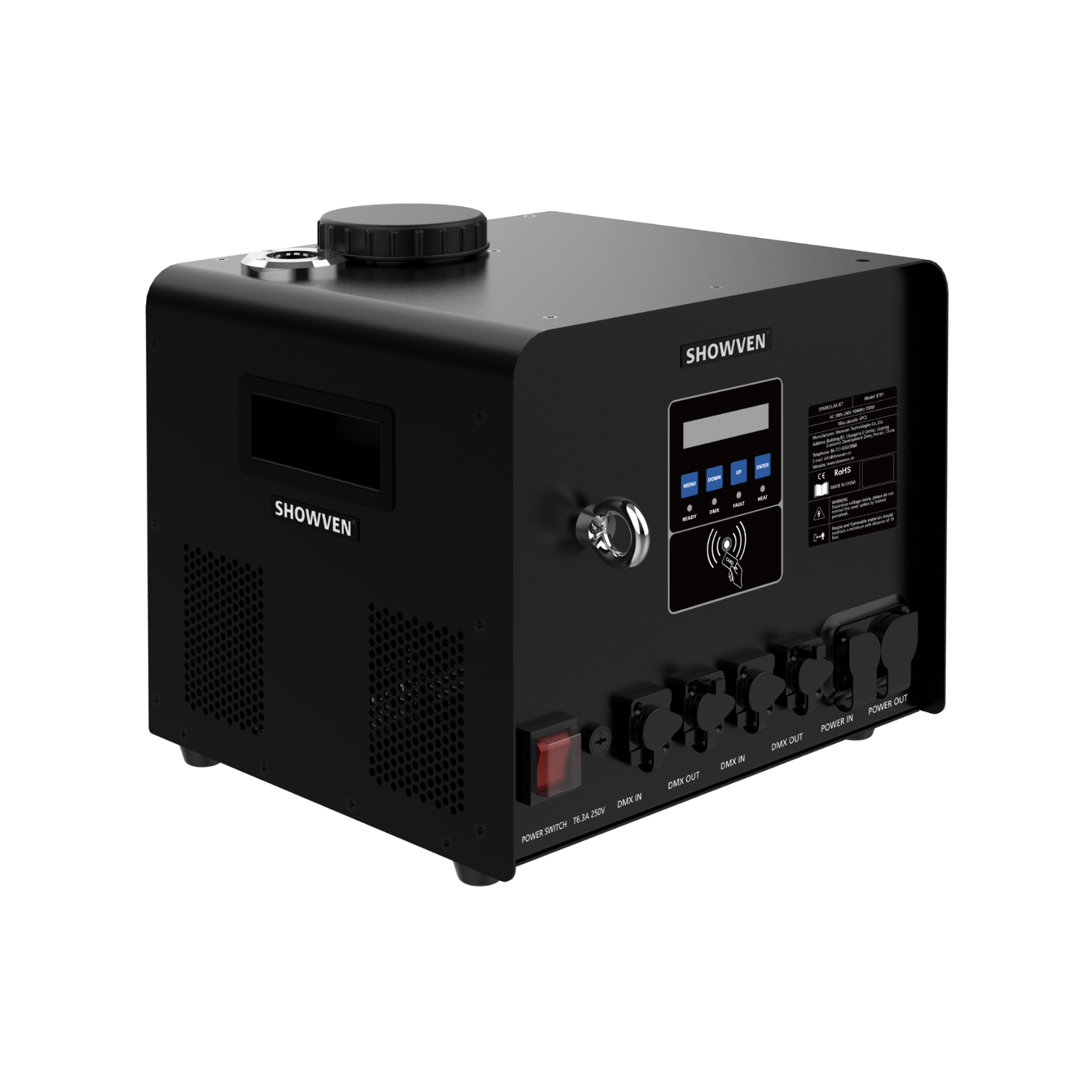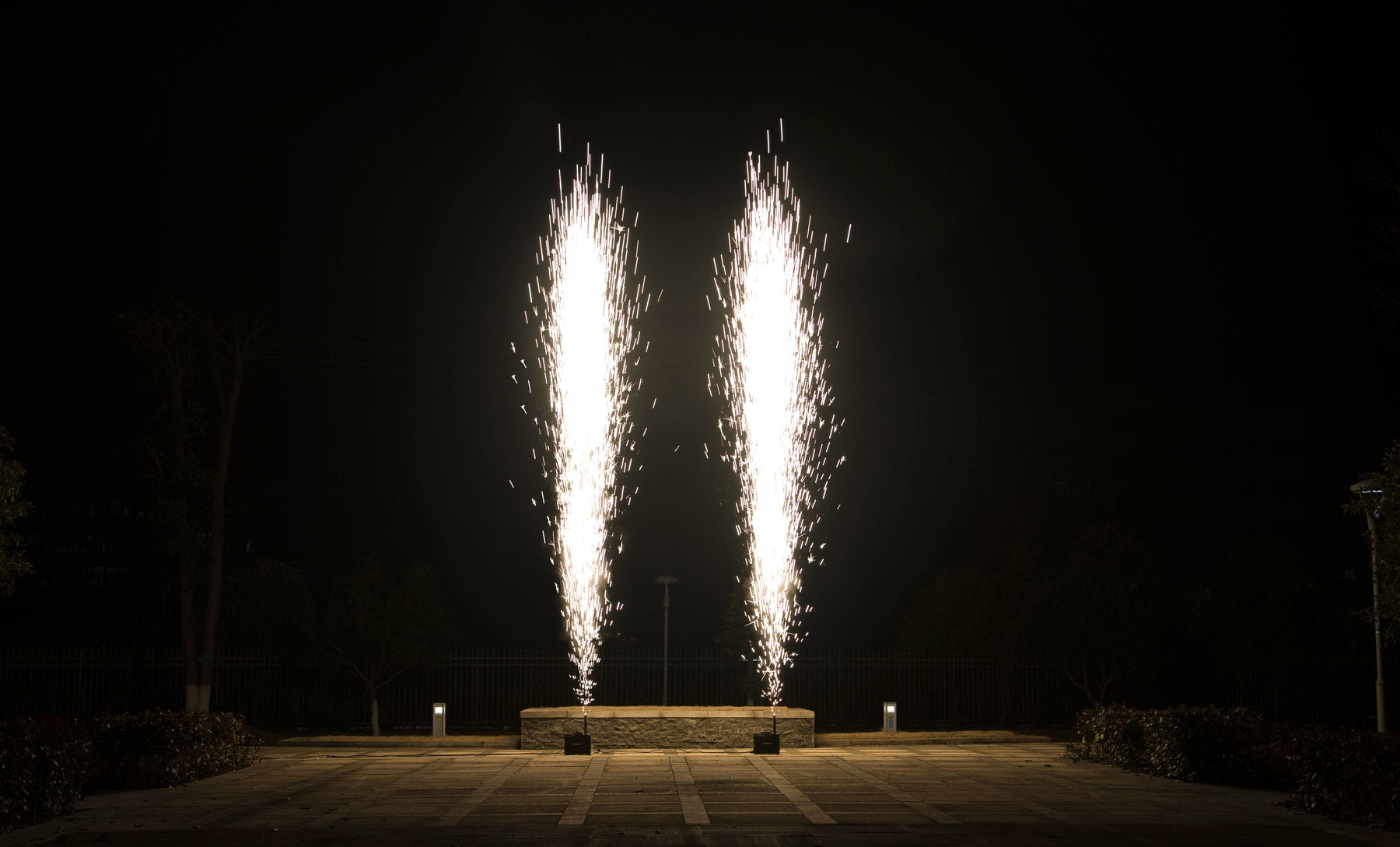 Sparkular Jet
Transform any event into a spectacular display with the Sparkular Jet! This powerful special effects machine generates instant spark fountains up to 10 meters high, indoors or out, without the need for an external pressure tank. With a built-in air compressor and user-friendly design, setup is quick and easy, making it the perfect alternative to 1s traditional fireworks for festivals, concerts, and more.
- Flashing SPARKULAR effect similar to 1s fountain fireworks
- Adjustable effect height up to 10m
- Built-in auto air compressor, plug and play
- No gunpowder and no pyro smell
- Built-in pressure sensor and safety valve for double security
- DMX control, easy setup and installation
- 3-PIN AND 5-PIN XLR IN/OUT, Neutrik powerCON TRUE1 connector
- Stainless steel housing

*For safety, please do NOT touch sparks with hands or other flammable objects.
Product Specifications:
- Effect height: 5m-10m, depending on size Sparkular powder used (height adjustable)
- Consumption: Sparkular powder 200g
- Consumption Rate: 10-15g/shot
- Interface: 3-pin XLR, Neutrik powerCON TRUE1 IN/OUT
- Control: DMX, 2 channels
- Input: 100V-240V 50/60Hz
- Work Power: 350W
- Casing Material: Stainless steel
Product Dimensions:
- Dimensions: 320x280x300mm
- Weight: 16.5Kg