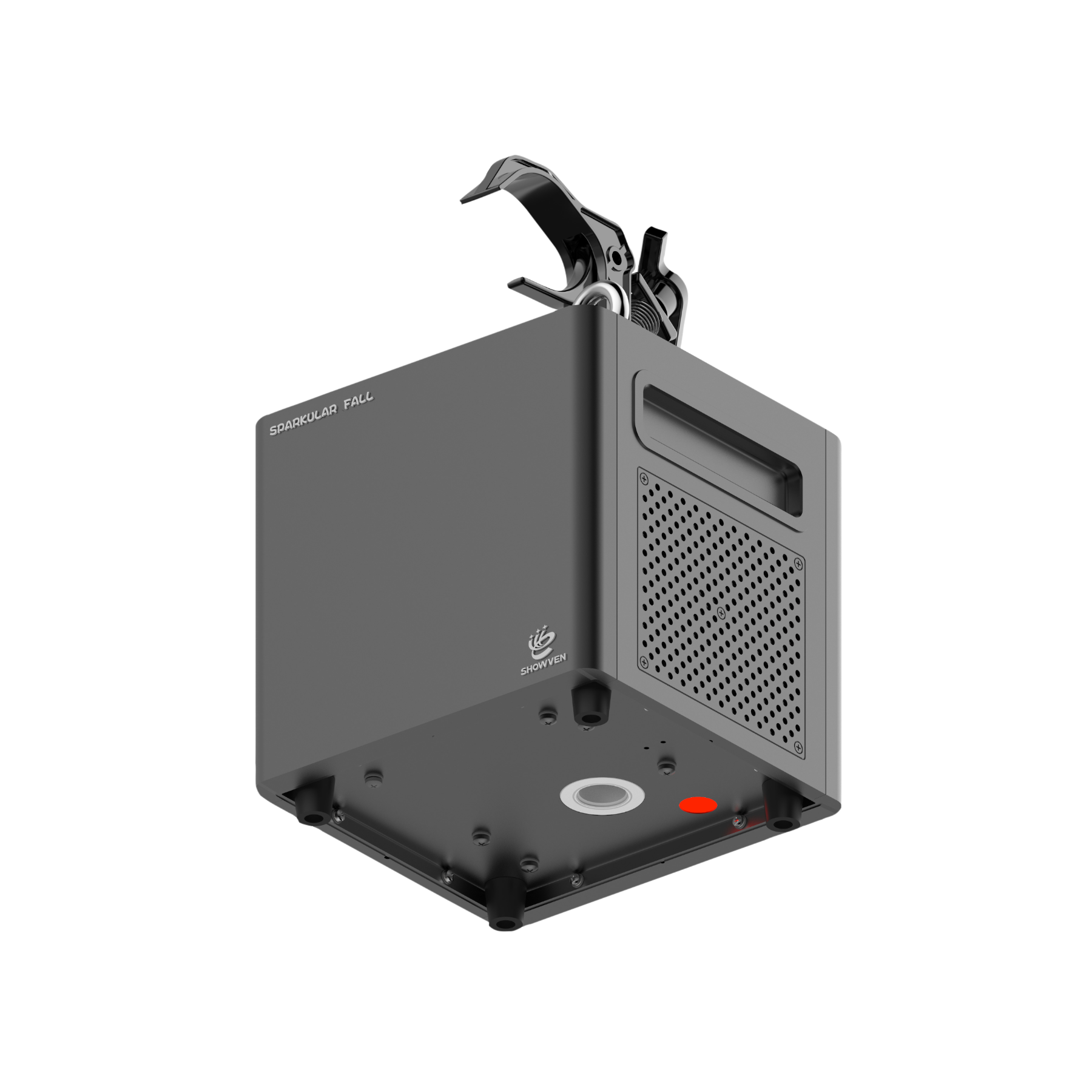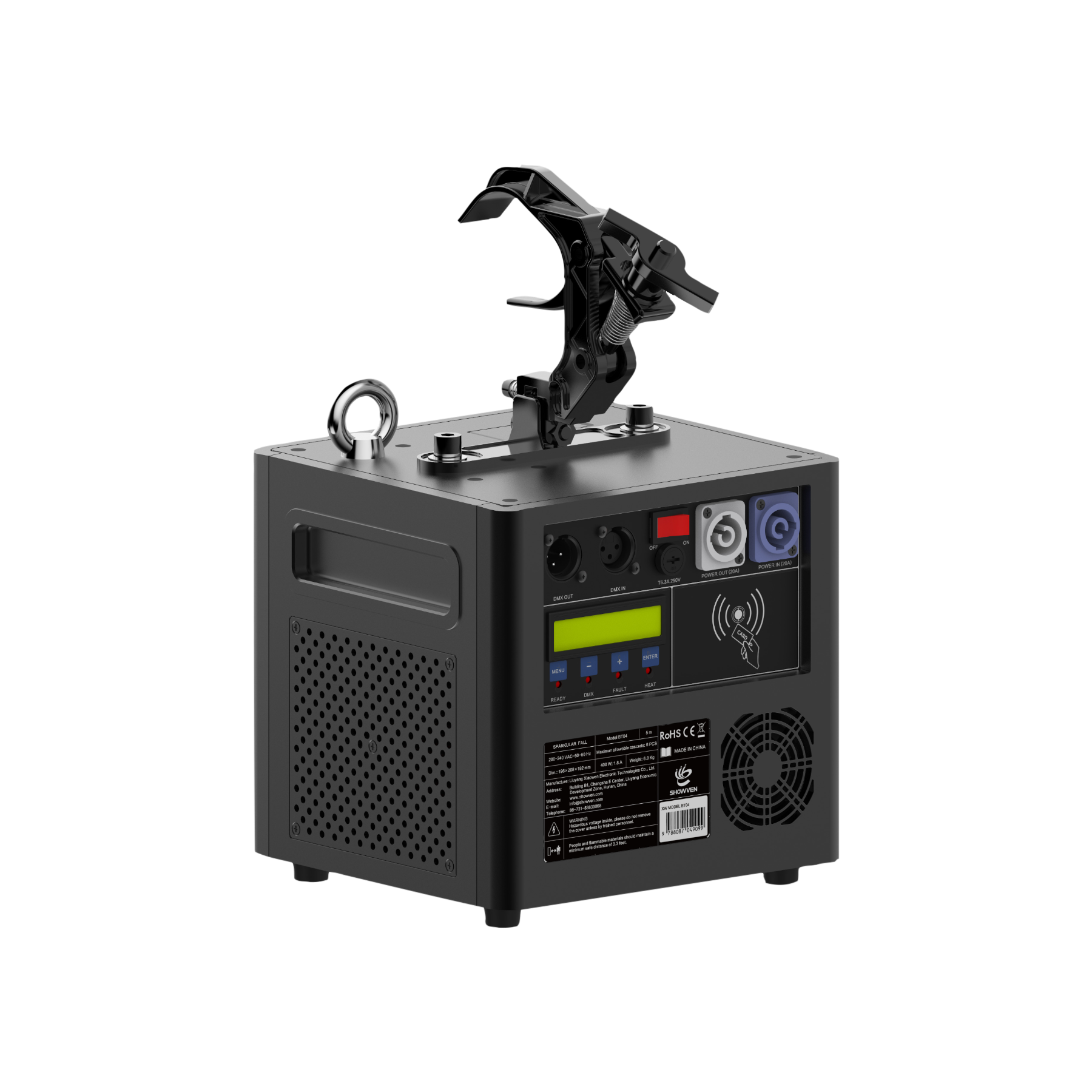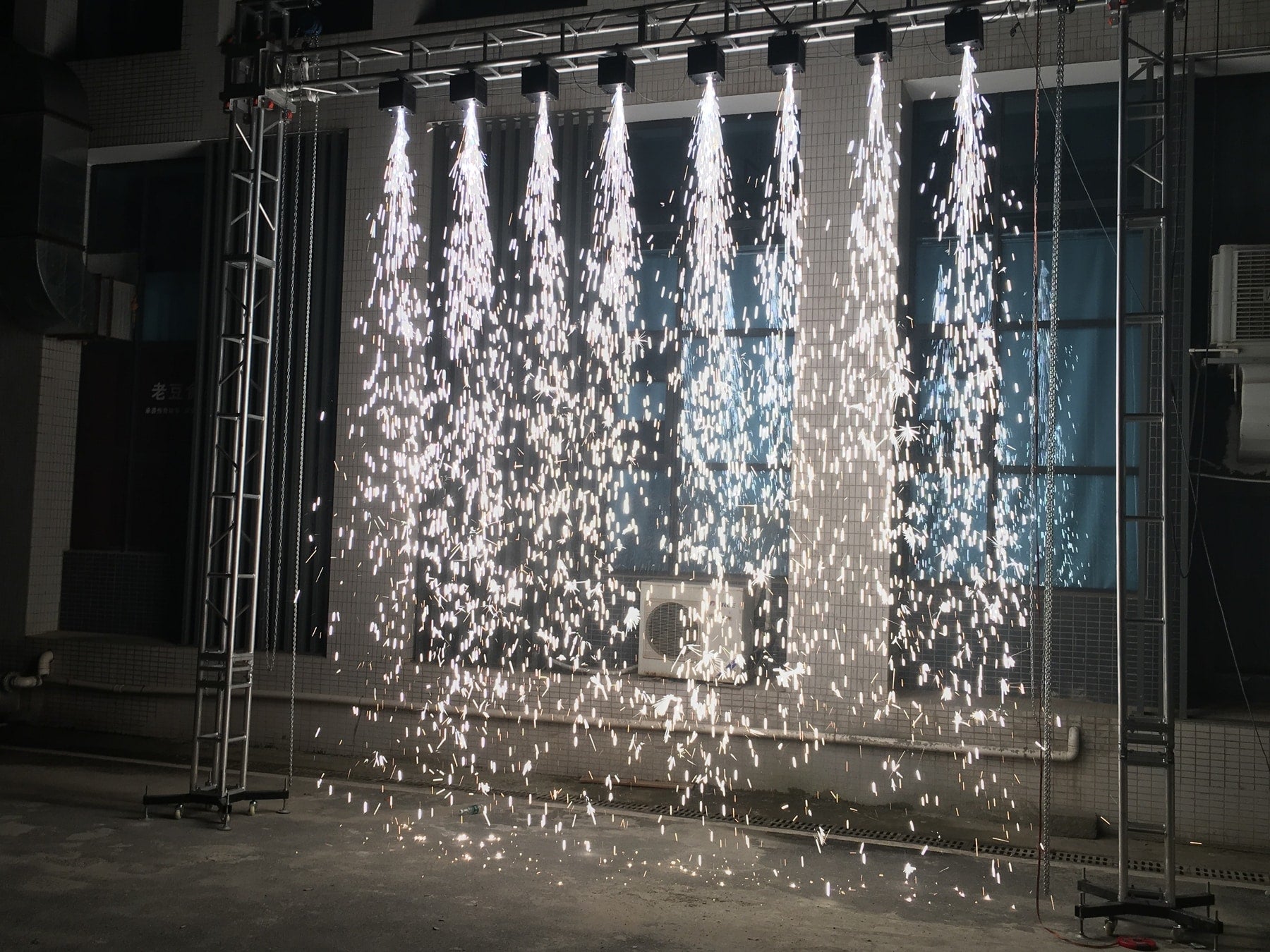 Sparkular Fall
The Sparkular Fall is a special effects machine that generates silver "waterfall" sparks effects of 2 to 7 meters in length. Perfect for both indoor and outdoor use, the truss-mounted system is quick and easy to rig between lighting fixtures and can be controlled via DMX for a fully customizable performance. With its low smoke output and safe design, the Sparkular Fall is the perfect alternative to traditional pyro waterfalls, making it a popular choice for events of all kinds.
- Sparks "waterfall" special effects for professional stage shows
- Adjustable fall length from 2-7m
- Up to 13-21min effects duration after fill up
- Easy setup and teardown with multi locations
- DMX/Wireless remote control, can be started and stopped at any time
- Switchable effects mode (Low Level/High Level)

*For safety use, please don't touch sparks with hands or other flammable objects.
Product Specifications:
- Effect fall length: 2m-7m, depending on size Sparkular powder used (height adjustable, see product specification PDF for more info)
- Consumption: Sparkular powder 200g
- Control: Wireless remote, DMX
- Adaptable Truss Size: 40-60mm
- Casing Material: Anti-flaming ABS
- Input: 220V, 50/60Hz
- Work power: 500W
Product Dimensions:
- Dimensions: 196×208×192mm
- Net Weight: 6.0kg