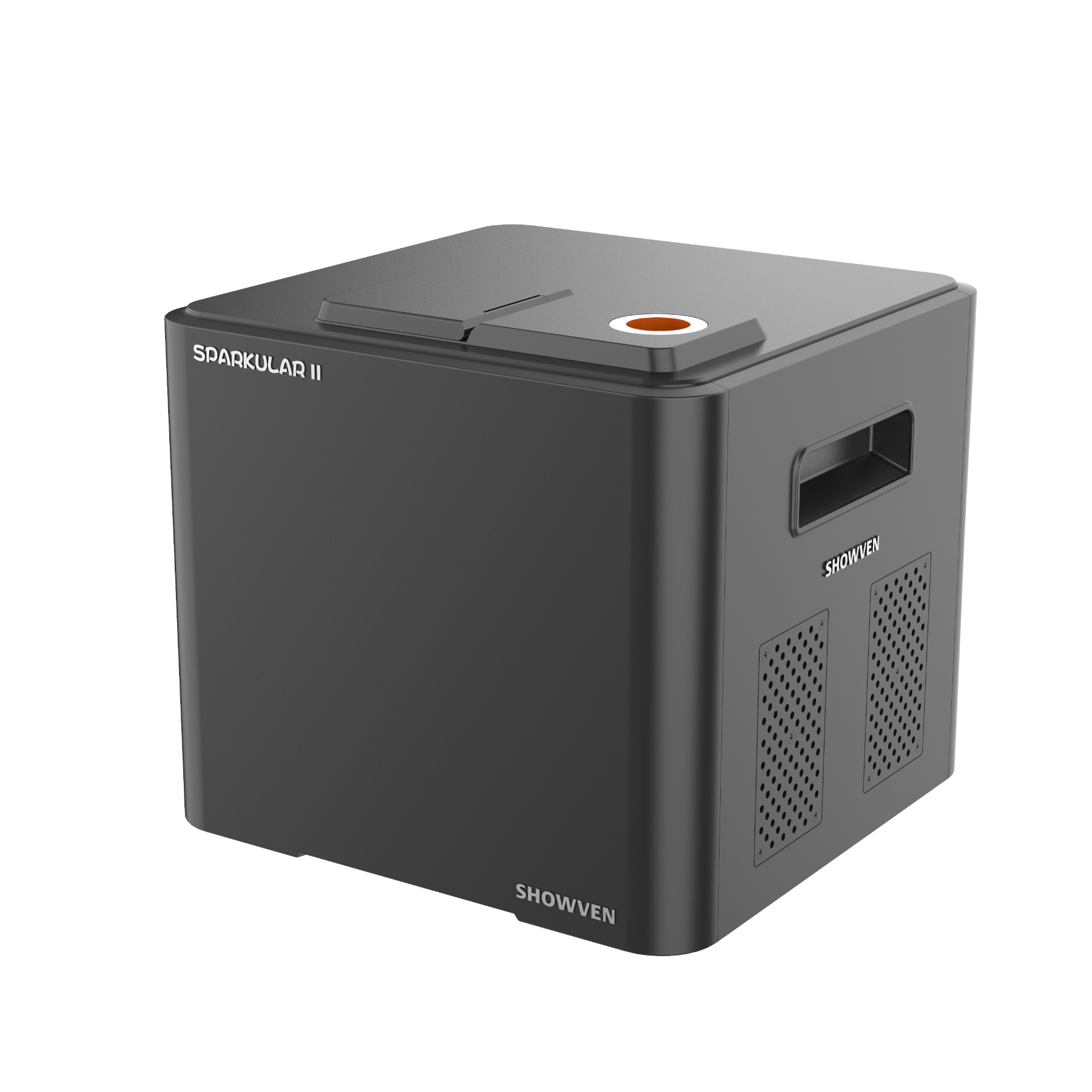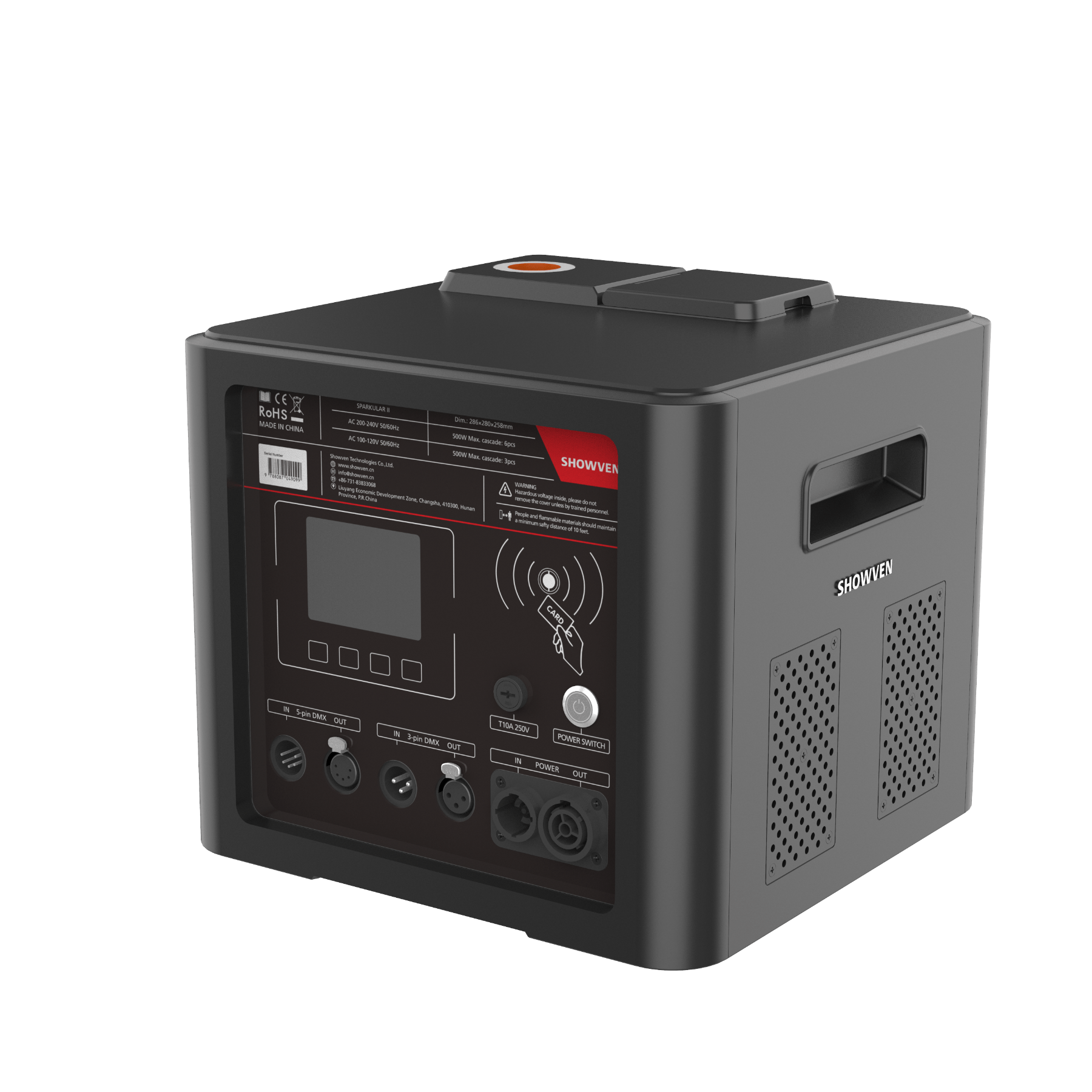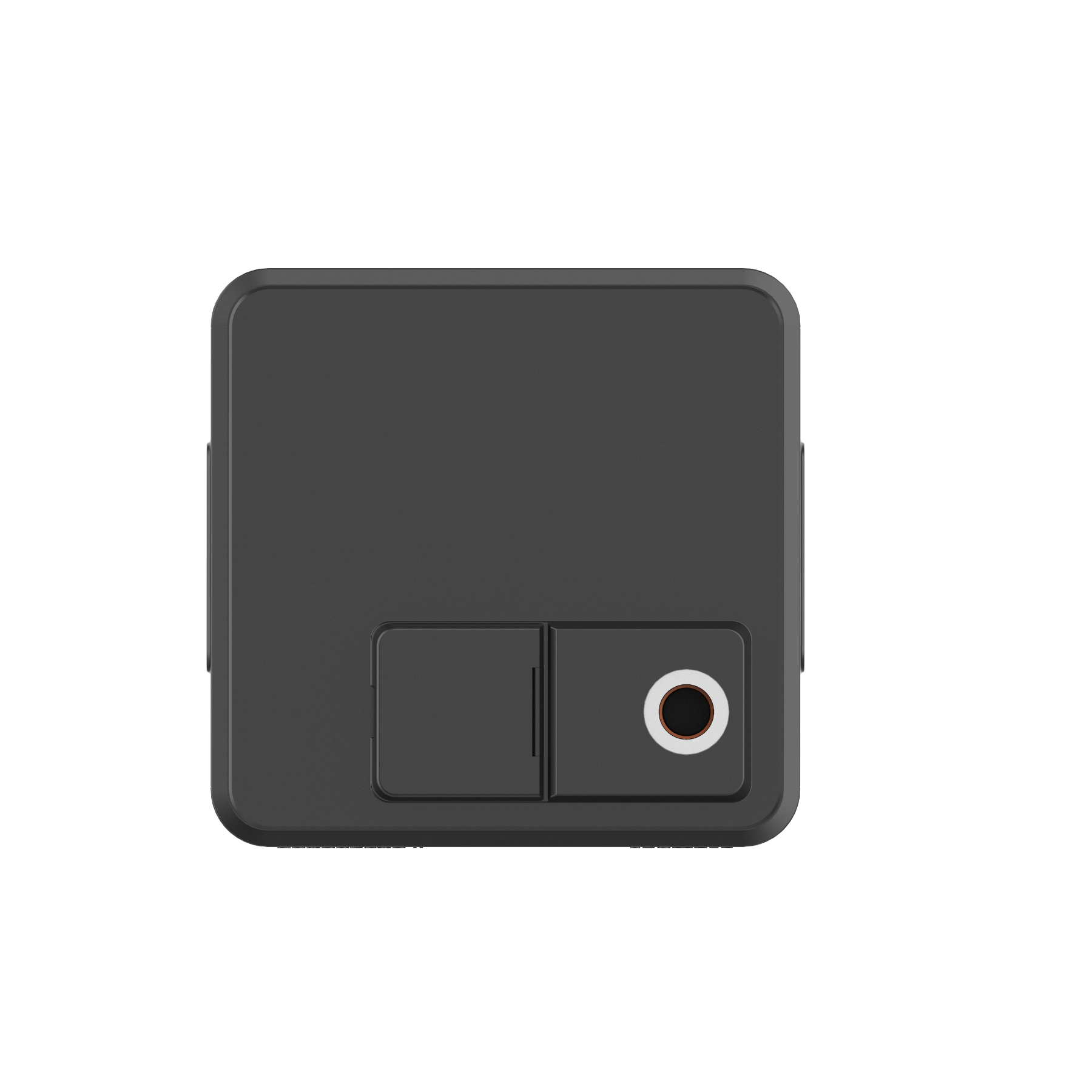 Sparkular 2
The Sparkular 2 is the ultimate spark fountain machine with effects up to 6 meters high, delivering the look and feel of traditional pyrotechnics without the smoke, unwanted smells and licensing requirements. With its powerful feeding structure and real-time motor status monitoring, the Sparkular 2 ensures a flawless performance every time. Ideal for events that require low noise output and high spark effects.
- Adjustable effect height of 1.5 up to 6
- Low noise mode; switchable
- Rainproof structure, can be used in rain
- Optimized feeding structure, powerful motor, minimize risk of getting stuck
- Motor status real time monitoring, safer to use and easier problem diagnosis
- New generation output tube; more consistent effect
- EU and US patented technology
- Aluminium top plate module, sturdy and durable
- Flat structure, better for stage layout
- 3.2"LCD colour screen; user-friendly interface
- Comes with a power link cable, no power con cable included

*For safety use, please don't touch sparks with hands or other flammable objects.
Product Specifications:
- Fountain Height :
# HC8200 LARGE: 3-6m
# HC8200 MEDIUM: 2-4.5m
# HC8200 SMALL: 1.5-3m
- Consumption: Sparkular powder 200g
- Shoot time: 10-20 min/bag depending on effect height
- Control: DMX (2 channels) & wireless
- Interface: NEUTRIK® POWERCON TRUE1 IN/OUT 3 and 5 pin DMX IN/OUT
- Input: AC200-240VAC, 50/60 Hz
- Output: 500W
- Casing material: Anti-flaming ABS + PC, Aluminium

Product Dimensions:
- Dimensions: 286×280×258 mm
- Net Weight: 9 kg