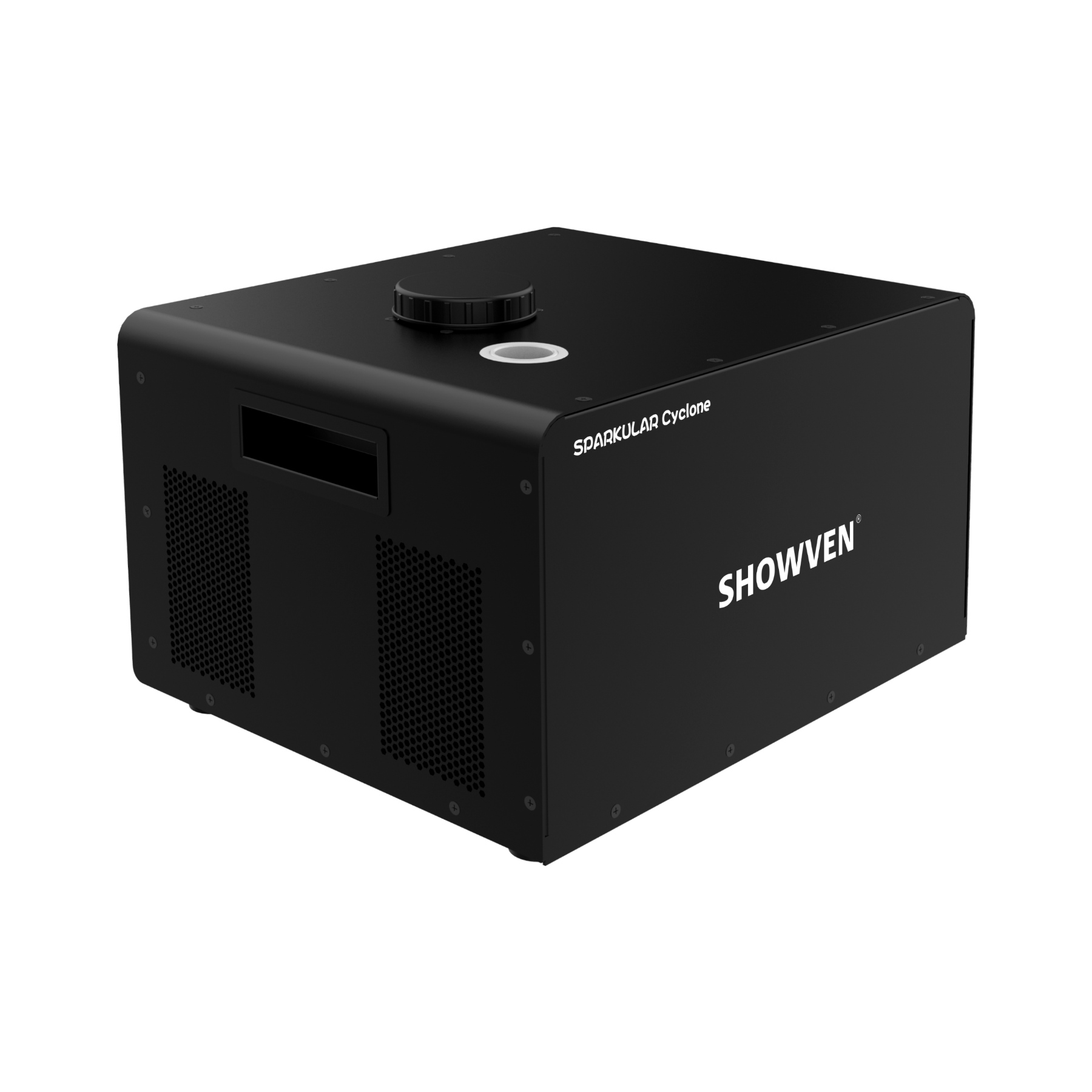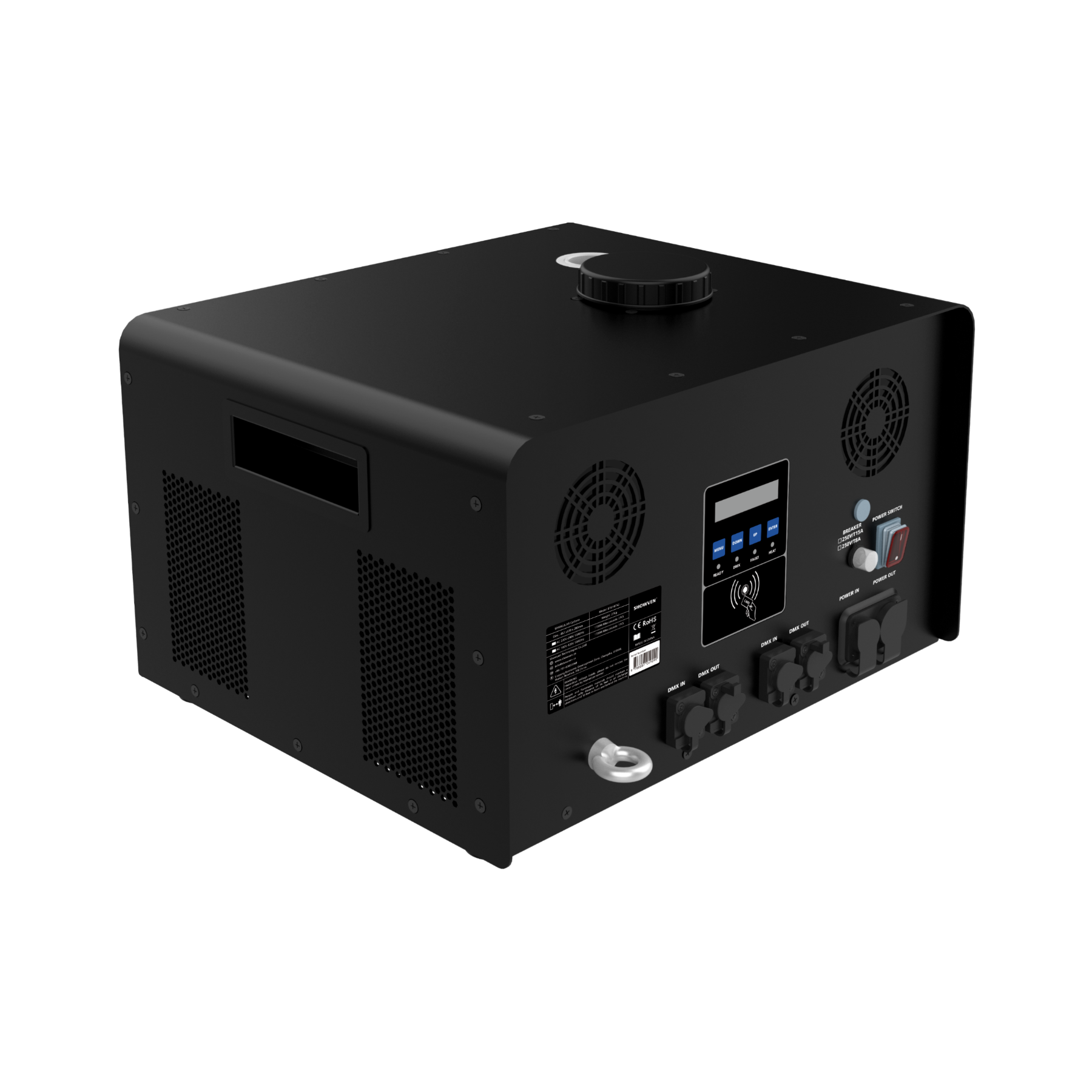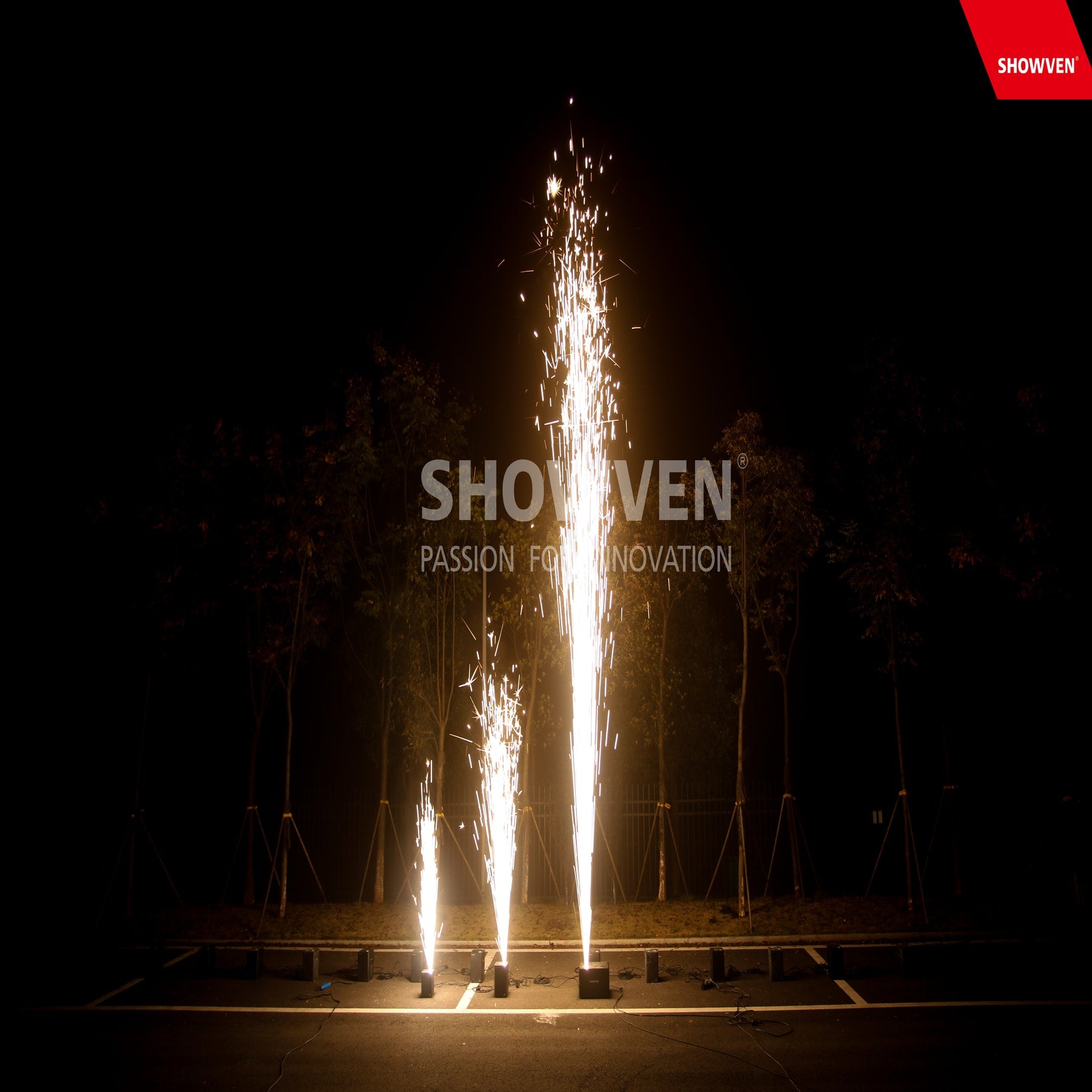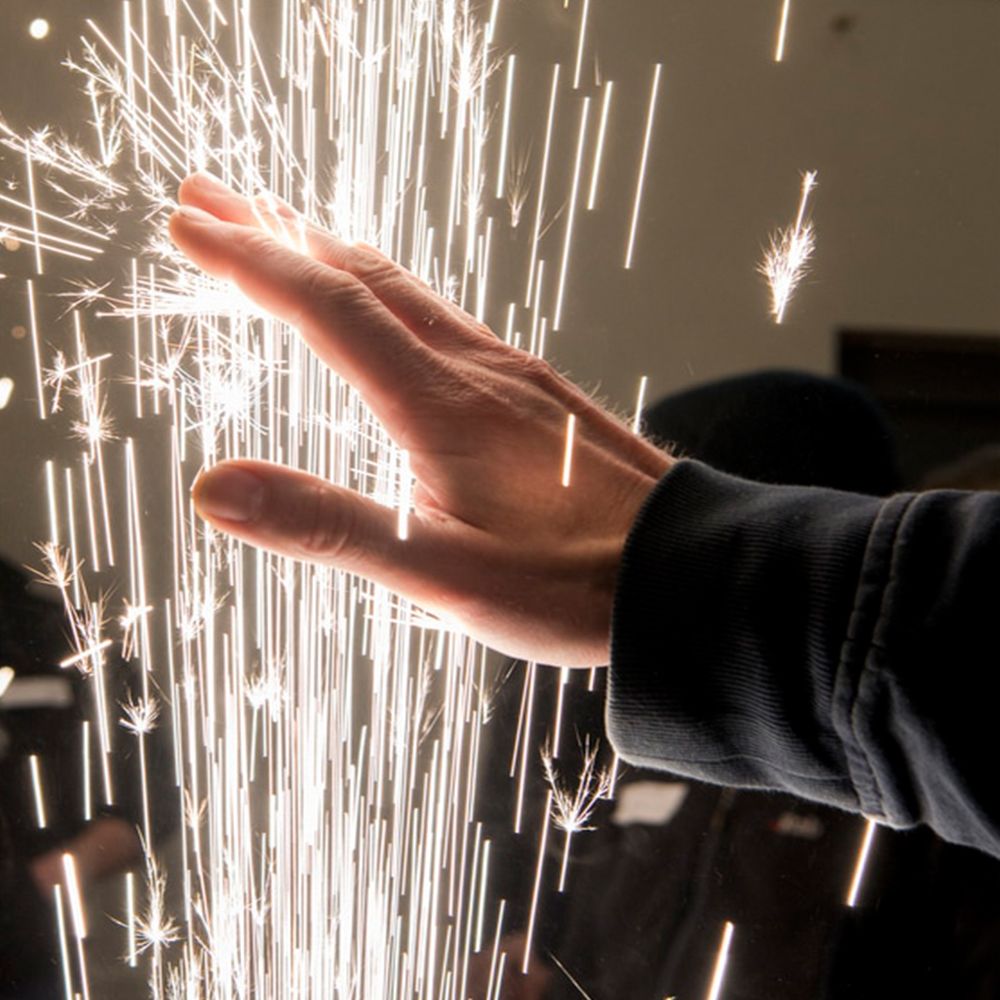 Sparkular Cyclone
The Sparkular Cyclone produces incredible spark fountain effects up to 10 meters high. Its automatic braking system ensures an immediate stop even at maximum output, making it a safe and reliable choice for concerts, festivals and other events. The Sparkular Cyclone is waterproof, allowing for uninterrupted performances even in rainy weather. Designed for the demanding professional performance market, the Sparkular Cyclone takes your event to the next level.
- Largest spark effect with adjustable height up to 10m
- Auto brake system, ensure immediate stop even in max output
- Neutrik PowerCON TRUE1, both 3-pin and 5-pin XLR connectors
- Reinforced and high strength stainless steel panel structure

*For safety, please do NOT touch sparks with hands or other flammable objects.
Product Specifications:
- Effect height: 6m-10m, depending on size Sparkular powder used (height adjustable, see product specification PDF for more info)
- Consumption: Sparkular powder 200g
- Consumable consumption rate: 75g/min
- Interface: Neutrik PowerCON TRUE1 IN/OUT, 3-pin & 5-pin XLR connectors
- AC220V 50/60Hz
- Work power: 1700W
- Casing Material: Stainless steel
Product Dimensions:
- Dimensions: 457x370x280mm
- Weight: 27kg