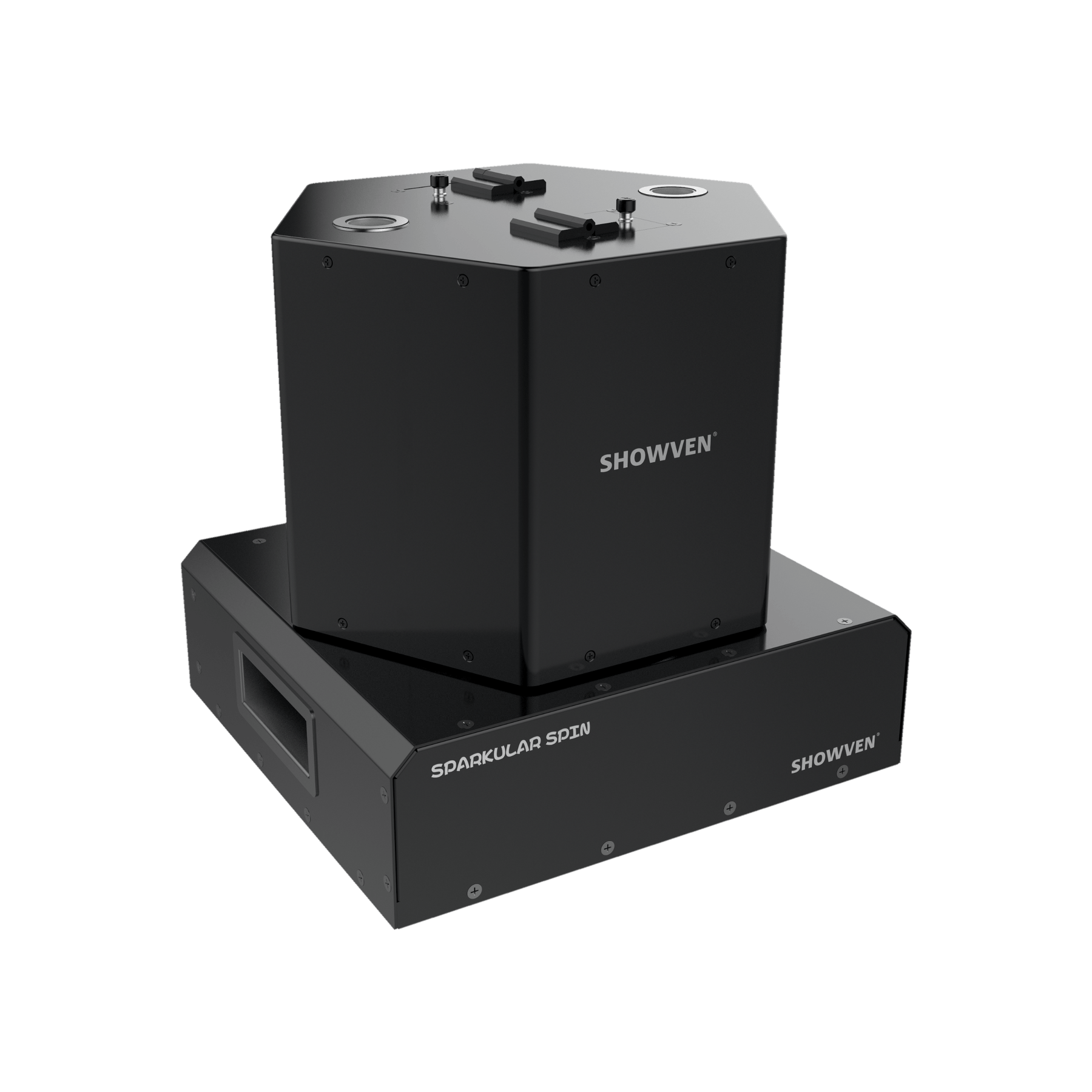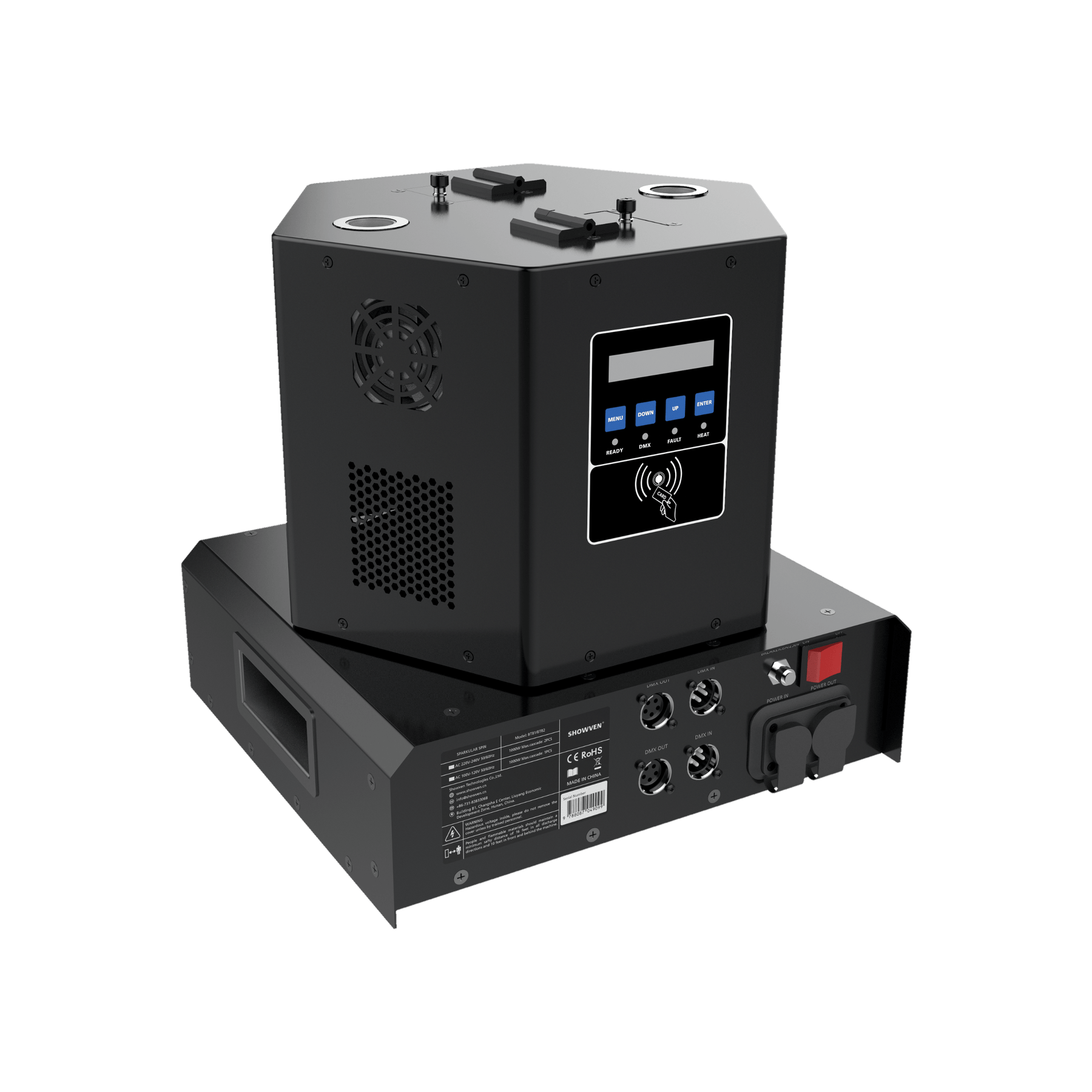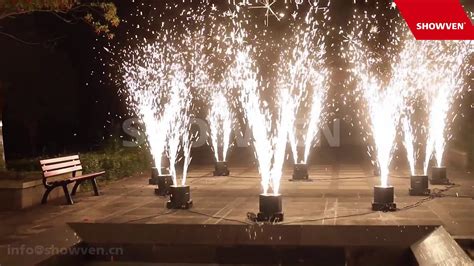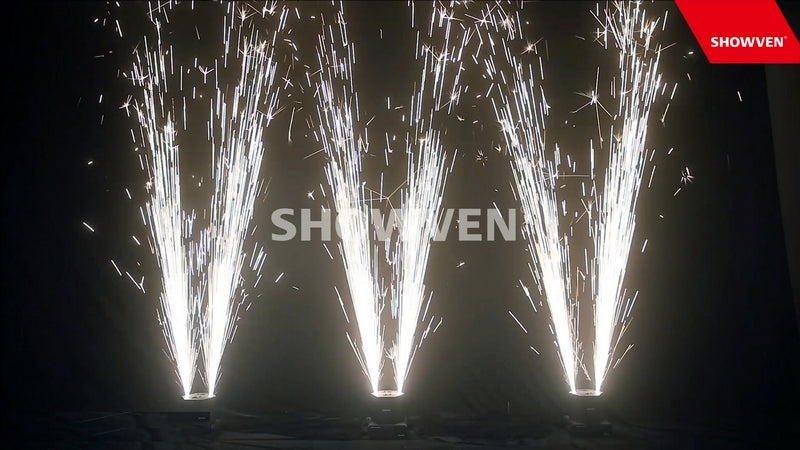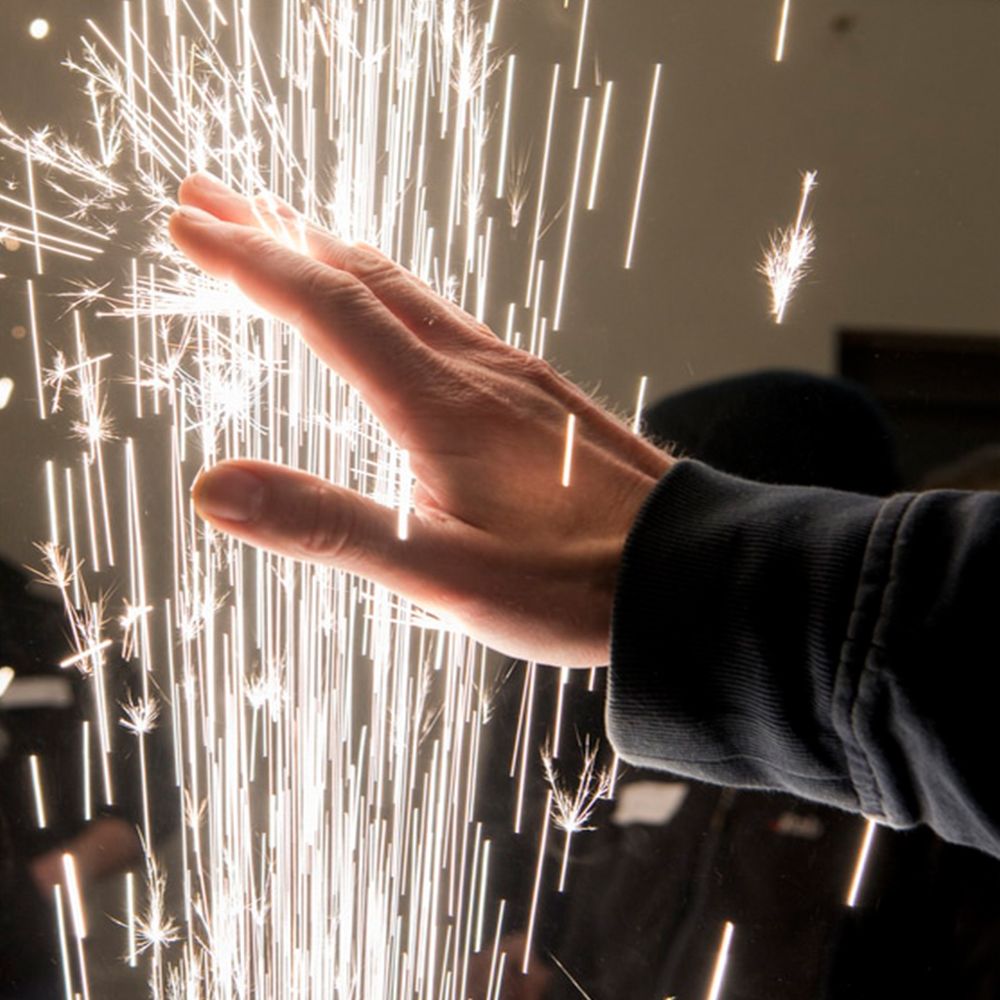 Sparkular Spin
The Sparkular Spin is a special effects machine for indoor/outdoor use that creates spinning cold spark fountains. Equipped with two 20° angled nozzles, it allows for adjustable rotation direction, speed, and effect height. The Sparkular Spin produces a unique and mesmerizing visual effect that is perfect for weddings, festivals and other events.
- Adjustable duration and fountain height of 1.5m to 5m
- Effect bidirectional rotatable, speed adjustable
- Two 20° angled nozzles generate a waltz-like lissome and romantic sparks effects
- DMX controllable, 2/4 channels switchable
- Built-in wireless control, easy programming
- Stainless steel panel, stable and durable

*For safety, please do NOT touch sparks with hands or other flammable objects.
Product Specifications:
- Effect height: 2-5m, depending on size Sparkular powder used (height adjustable, see product specification PDF for more info)
- Effect direction: Two 20°angled nozzles
- Consumption: Sparkular powder 200g
- HC8200 Consumption Rate: 20g/min*2
- Interface: Neutrik 3-pin & 5-pin DMX IN/OUT
- Control: DMX controllable, 2/4 channels switchable
- Input: AC220V 50/60Hz
- Work power: 1000W
- Casing Material: Stainless steel
Product Dimensions:
- Dimensions: 330x305x349mm
- Weight: 20kg