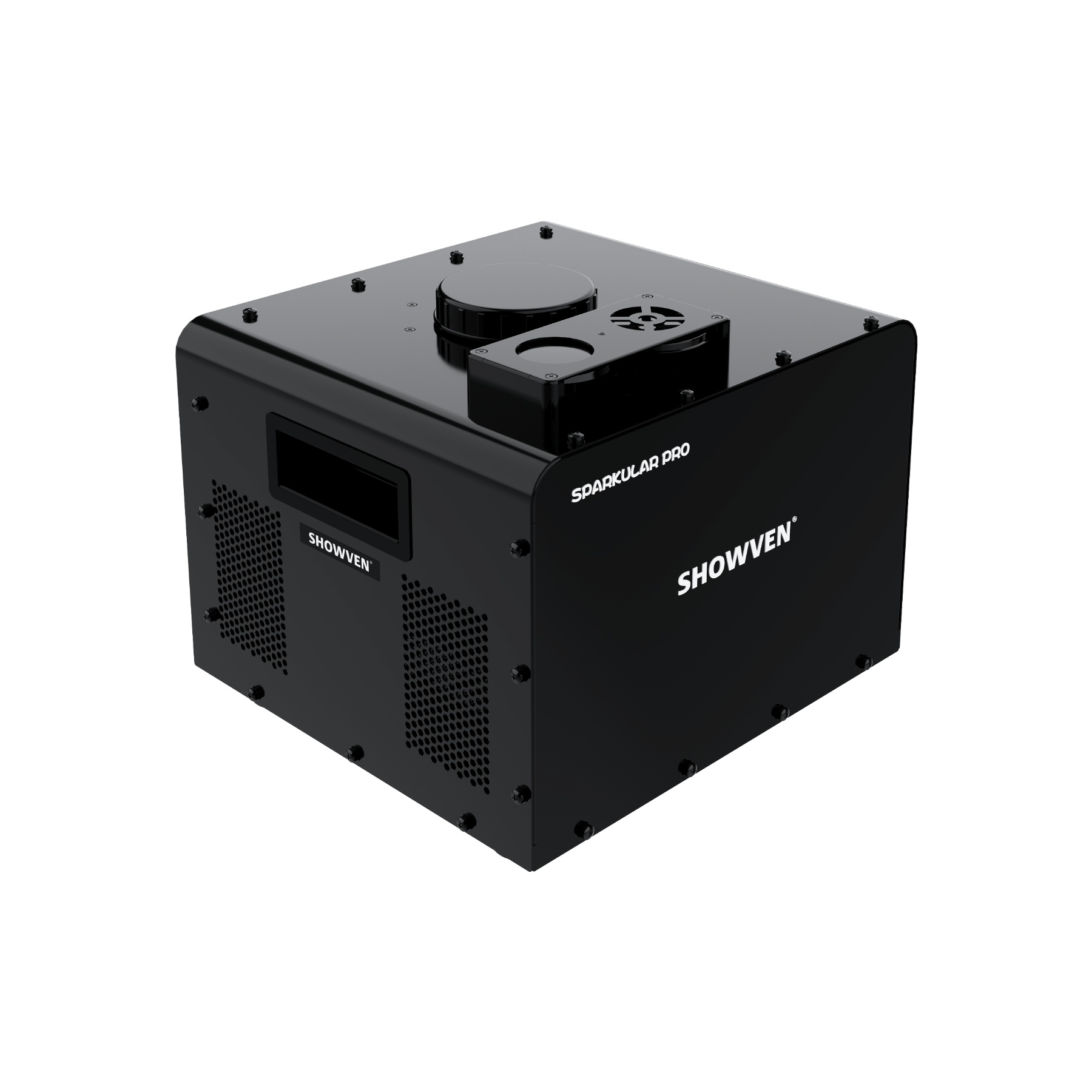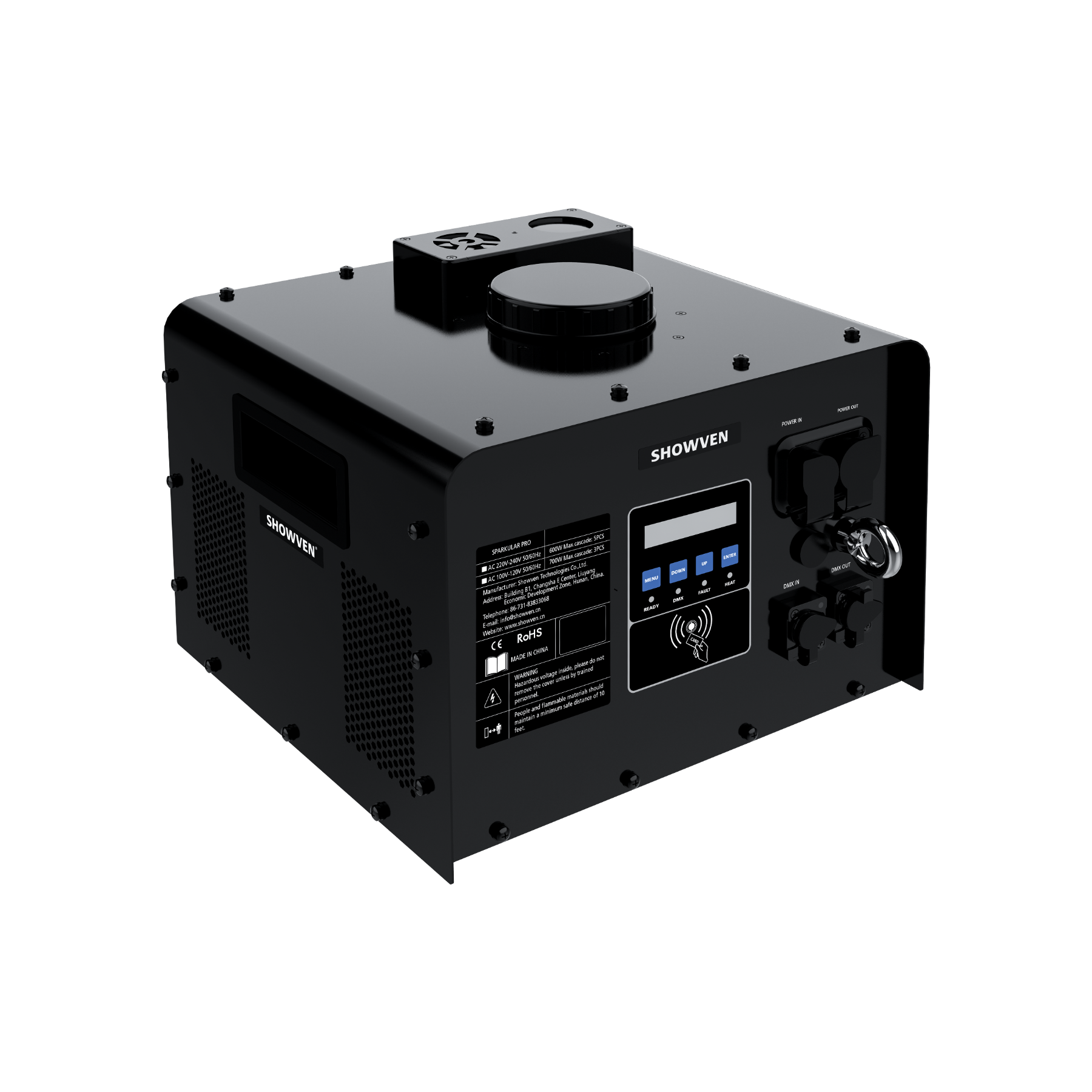 Sparkular Pro
Sparkular Pro is the ultimate outdoor special effects machine that shoots sparks up to 5.5 meters high, bringing a stunning visual spark effect to any event. With its IP55-rated weatherproof cover, it's perfect for outdoor music festivals, concerts, weddings, and professional stages. The height and duration of the spark effect is adjustable, allowing you to customize it to fit your needs.
- Effects up to 5.5m, height adjustable
- 1200g super hopper, support long effects time
- Designed for outdoor installations
- IP55-rated weatherproof enclosure, ideal for outdoor use
- Neutrik®waterproof sockets
- Stainless steel panel, durable and reliable

*For safety use, please don't touch sparks with hands or other flammable objects.
Product Specifications:
- Effect height: 2m-5.5m, depending on size Sparkular powder used (height adjustable, see product specification PDF for more info)
- Consumption: Sparkular powder 200g
- Consumption Rate: 20g/min
- Control: DMX
- Interface: DMX IN/OUT, POWER IN/OUT
- Input: 220V 50/60Hz
- Work Power: 600W
- Casing Material: Stainless steel
Product Dimensions:
- Dimensions: 315x290x285mm
- Weight: 16.5Kg