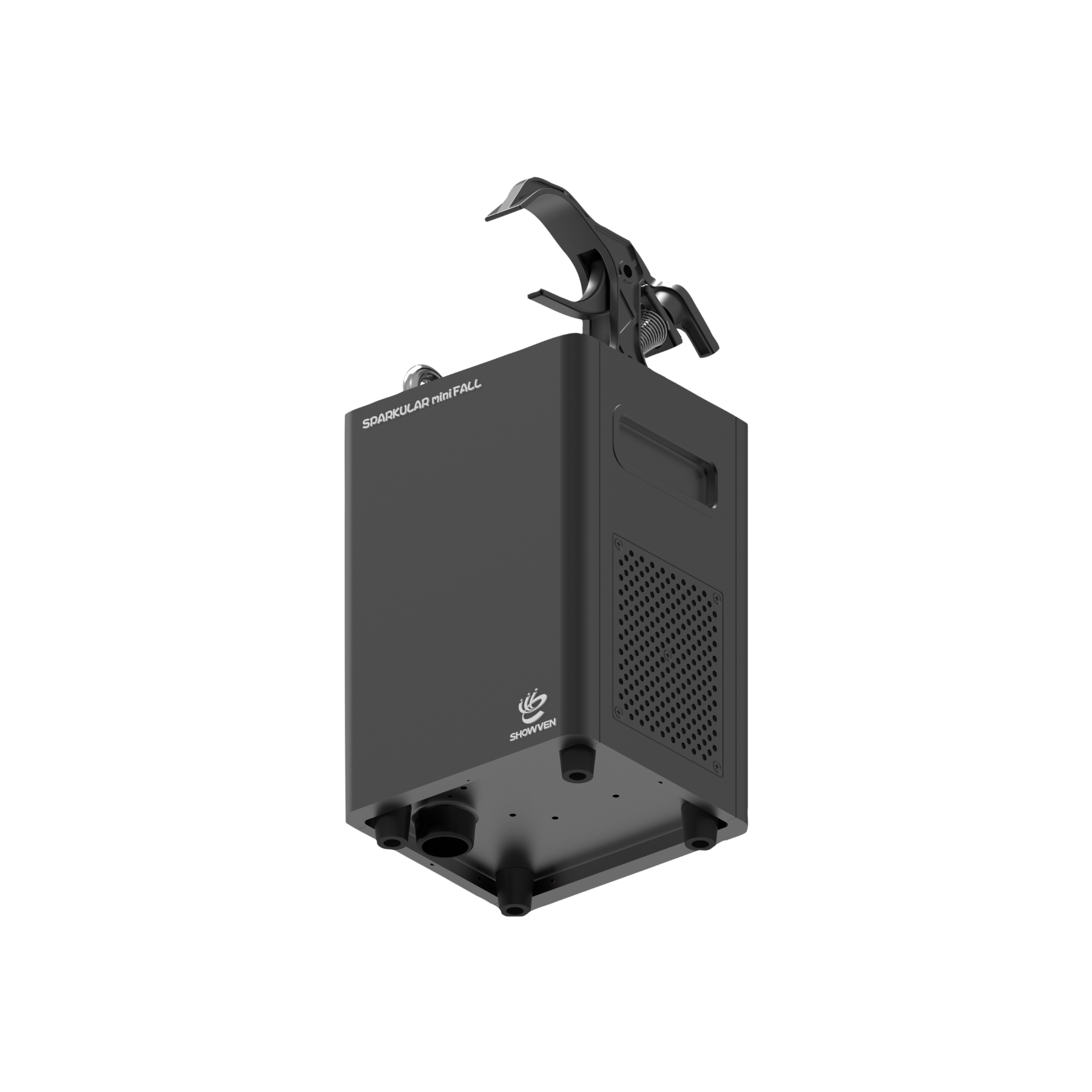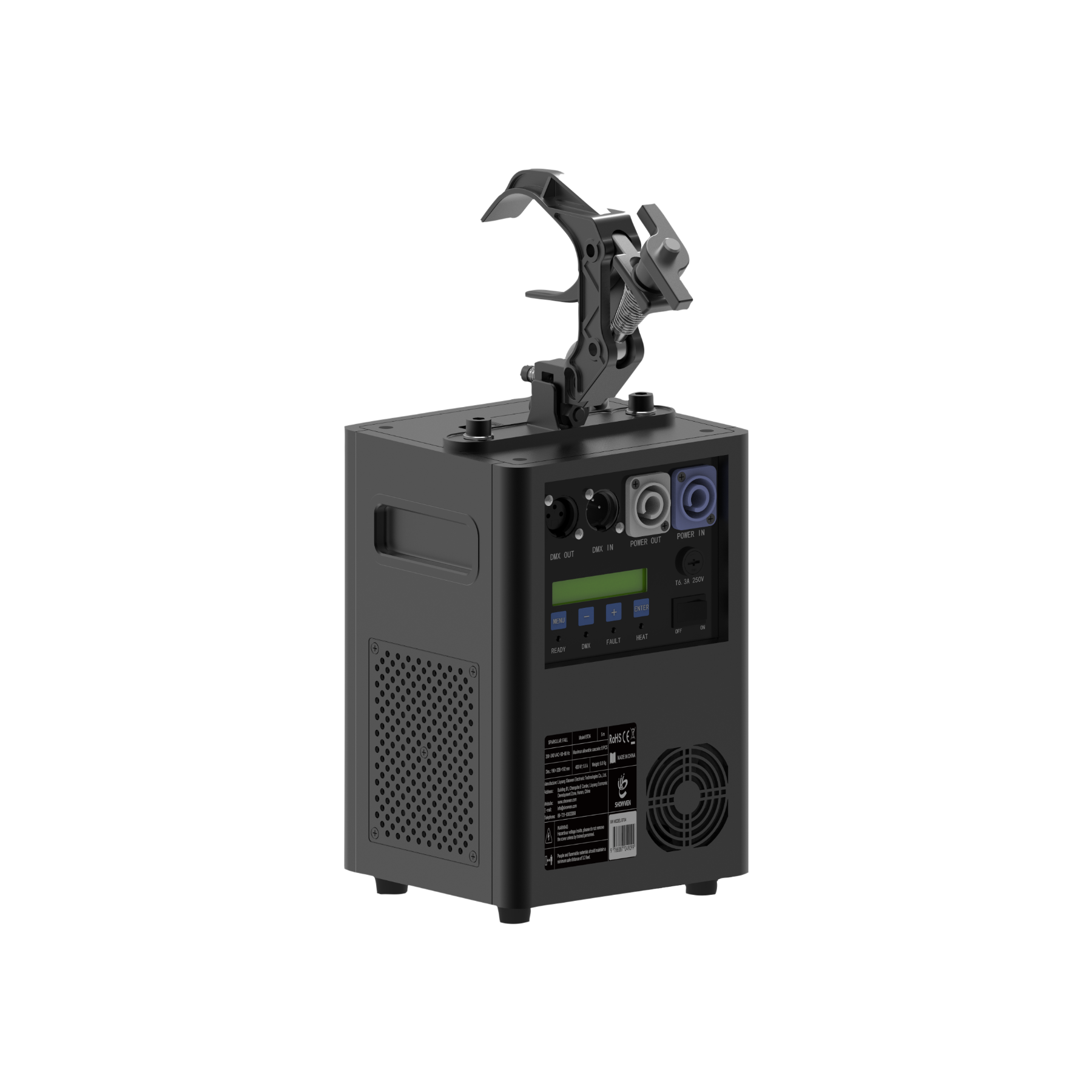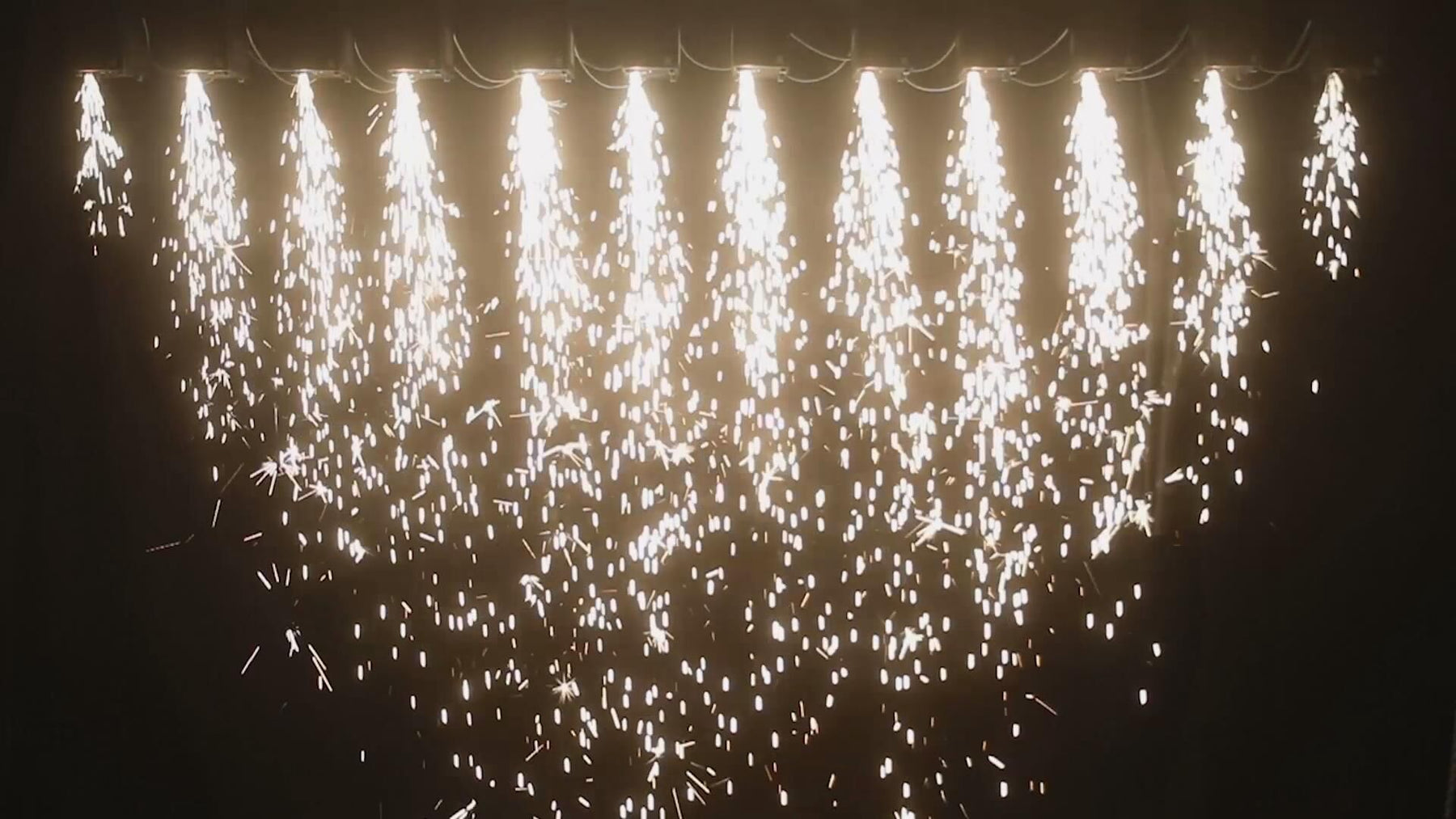 Sparkular MiniFall
The Sparkular Mini Fall is a low-noise, indoor/outdoor hanging special effects machine that generates stunning silver "waterfall" sparks up to 4 meters in length. With easy rigging and wireless DMX control, it's perfect for weddings, clubs and other stages. This user-friendly alternative to pyro waterfalls doesn't require any special licenses to operate, making it a hassle-free way to add magical visual effects to your event.
- Sparks "waterfall" effects for indoor use
- D-quiet Technology, low noice
- Low power consumption, energy saving Neutrik® PowerCON connectors
- Light weighted, easy for transport and installation

*For safety use, please don't touch sparks with hands or other flammable objects.
Product Specifications:
- Effect fall length: 2m-4m fixed, depending on size Sparkular mini powder used (see product specification PDF for more info)
- Consumption: Sparkular mini powder 45/50g
- Consumption rate: 15g/min
- Interface: Neutrik PowerCON IN/OUT, DMX IN/OUT
- Adaptable truss size: 40-60mm
- Control: DMX, Wireless Remote
- Input: 220V, 50/60Hz
- Work power: 130W
- Casing material: Anti-Flaming ABS
Product Dimensions:
- Dimension: 150×160×240mm
- Net Weight: 3.0kg